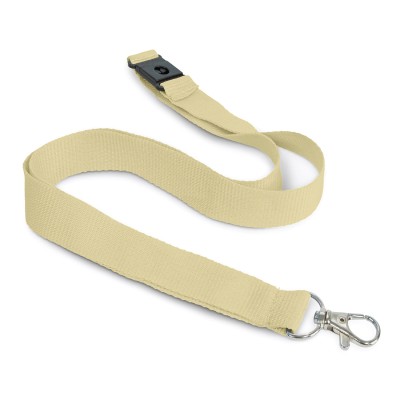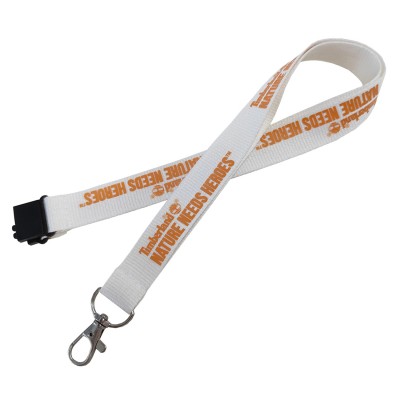 Please log in to view your pricing options.
New Customer
No login? No Problem! Join the Promotrade family today for a great selection of products and prices.
Our Cotton Lanyards as standard are Pantone Matched.

And a choice of fittings; Thumb Trigger, J-Hook, Split Ring, Recyclable J Hook, Bulldog/Crocodile Clip or a Lobster Clip for an additional charge.

New Feature - Build Your Own Lanyard!

Step 1 - Choose your Lanyard Size; 10mm, 15mm, 20mm or 25mm
Step 2 - Choice of Stock Colours or Pantone Matched
Step 3 - Choice to split the base colour of the Lanyard (Print has to be the same on all the Lanyards)
Step 4 - Choice of 1 to 4 Print Colours on 1 Side
Step 5 - Choice to have a Print on Side 2
Step 6 - Instead of a standard Print; Choice to have a Mettallic Print (Only 1 Print Colour available)
Step 7 - Choose 1 of 4 FREE Attachment; Thumb Trigger, J-Hook, Bulldog Clip/Crocodile Clip or Split Ring
Step 8 - Would like a FREE Safety Break or not?
Step 9 - Would you like a 3rd attachment? Choice of Thumb Trigger, Thumb Trigger, J-Hook, Split Ring or Bulldog/Crocodile Clip, Lobster Clip, Extra Safety Break (Black or Pantone Matched), Short Release (POM or Metal and Black or Pantone Matched) or Mobile Phone Loop
Step 10 - Option to have a 4th attachment; choices same as Step 7
Step 11 - Choice to have a Printed Card or not either in landscape or portrait
Step 12 - Would you like a Rigid Card Holder? Choice of 5 stock colours or Pantone Matched
Step 13 - Choice to have a PVC Card Holder; available in various sizes either in Portrait or Landscape
Step 14 - Would you like a Ski Pass Holder?


Material: Cotton
Size: 25 x 900mm
Colour: Pantone Matched
Print: Spot Colour
Print Method: Screen
Packing: Bulk Bagged
Lead Time: 2 - 3 weeks from Artwork Approval
Prices Include FREE Set Up and FREE Delivery (T & C's Apply)
Please use the correct Artwork Template for the size that you require.