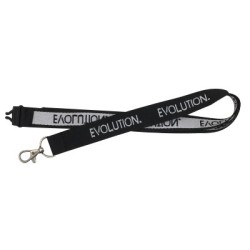 Woven Lanyards
Woven lanyards are durable and built to last.
The high-impact printing and material quality will guarantee they get noticed, the material properties make them ideal for demanding environments such as warehouses, factories, or the outdoors. They're hardwearing in that your custom printing such as logo and marketing messages become part of the material itself.
Promo Trade are expert in creating custom lanyards for any purpose including our high-quality woven options.
If you have a specific lanyard requirement but can't find what you're looking for then please don't hesitate to speak to our team.