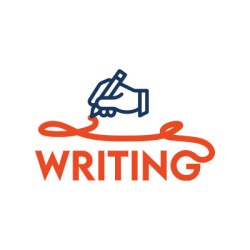 Writing
Welcome to our Writing range!
Sometimes simplicity is a virtue! Our Writing Range is simple & effective, covering all the essential stationery you may need for any promotion.
We have two notebooks & two pens - the lined A5 Malta Notebook & the plain paged Canada A5 Notebook, covering both your creativity or writing needs. Our Banner Pens are a great promotional pen with a large space for any branding and if you are looking for a more stylish stationery item the Dallas Soft Touch Ballpoint Pen is a smart & classic crowd pleaser.
If you have any questions or need help with your enquiry please feel free to contact a member of the team via the details below and we will be happy to assist you.
Email us Sales@promotrade.co. Alternatively, you can call us on 01628 35 34 35
You can find our Writing range below.