Firstly, let's talk about what promotional products actually are. They are items that have been branded with a company logo or message and can range from being inexpensive, novelty gifts to high value products. Also sometimes called branded merchandise, these items can be used in a number of ways for a number of reasons. Many businesses invest in this type of marketing simply to support promotional events or trade shows that they're taking part in. Items such as pens, keyrings or badges are common giveaways and can be branded readily and easily.  
Recent research shows that 85% of people who receive a promotional product will remember the brand who gave it to them. That's a staggering statistic and backs up the efficacy and reason to invest in this type of marketing. That said, it's essential to get it right with your choice of promotional product. Making sure they're on brand, high quality and relevant to the customer are top of the list with 72% of people admitting that they would judge the reputation of the company based on the quality of the promotional item given to them. 
Now moving on, more specifically, to eco-friendly promotional products. We have seen a huge surge in recent years to business' wanting to reduce their carbon footprint and taking sustainability more seriously. Making the switch to eco-friendly branded merchandise is a no brainer for any company whose business objectives include improving their sustainability. With an extensive offering of options now available for eco-friendly merchandise, even business' that don't have this as a focus can be tempted to choose the recycled route and feel good about themselves in the process! Choosing items such as eco friendly tote bags or recycled pens are always going to be popular choices and are easy to switch to from non recycled alternatives.
Showing that you care about the environment, as a business is a huge selling point for a great deal of consumers today. Many would choose to purchase from an environmentally conscious company over a competitor simply for this reason alone. So, using eco friendly promotional products as a way to market yourself is an excellent way to showcase this value to a potential customer.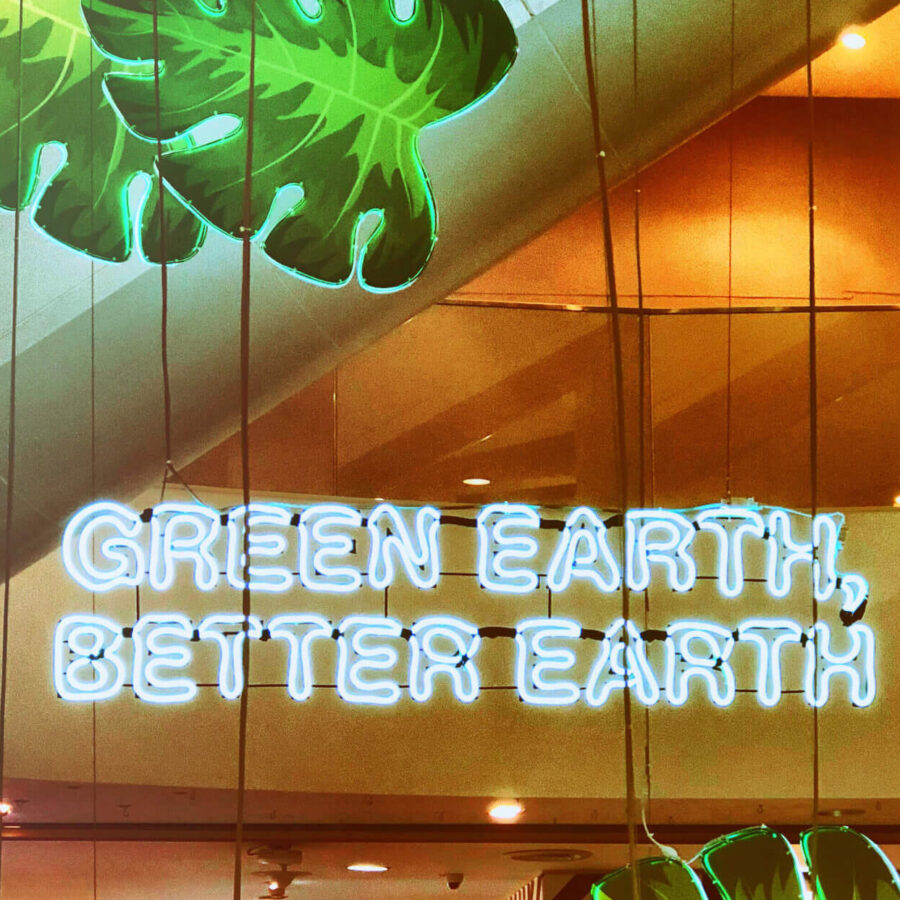 Make me Eco!
If you are business who are looking for eco friendly promotional items, look no further. As a trade supplier of eco friendly promotional products we deliver amazing product to resellers all over the UK. If you'd like to become a reseller or create your own eco friendly promotional goods please speak to our team who would be delighted to help you. Take your branding to a new sustainable level!
Enquire Now
Eco Friendly Branded Merchandise - Trending Now
There are many different types of promotional recycled bags to choose. From recycled tote bags to eco friendly non woven bags. Selecting the type of bag that most fits your brand and customers is important though. For example – if you are a sports company, your customers might prefer an eco friendly drawstring bag however if your company is a high end clothing store, a good quality recycled cotton bag might be more appropriate. 
Promotional pens will always be a gift welcomed by customers. Branded eco friendly pens are simply another version of this handy merchandise but with the added benefit of having an earth friendly tag, which many customers will value. There is plenty of choice out there in terms of design but a style that remains popular is the recycled pen that look the part, made out of bamboo or cork. These can be branded just like any other type of pen which make them a fantastic, affordable promotional product. 
Eco Friendly Water Bottles
Drinkware is top of the list when it comes to the most preferred and therefore successful promotional items. In recent years, staying hydrated has almost become a status symbol. The trend for owning reusable water bottles has arisen out of awareness around plastic pollution. People now prefer to take a reusable bottle of water out and about rather than replying on buying bottled water made of plastic. On top of that, with such a great choice of thermos style bottles and transportable cups available on the market, people now take hot drinks out and about with them as well. Recycled water bottles are no different and can be branded in exactly the same manner as non recycled promotional water bottles, making it an easy decision to create a sustainable gift or promotional item for your customers. 
A small but perfectly handy gift, promotional keyrings remain a firm favourite in the land of branded merchandise. Most keyrings have a shelf life because of how frequently they are used and most people have more than one set of keys in their life, so customers will always be grateful for the gift of a promotional keyring. Getting some recycled promotional keyrings will not only bolster any marketing efforts, your customers will appreciate the efforts you are making towards promoting a sustainable approach. Your branding can be easily added to any printed eco friendly keyrings, and they are often a cheap option for branded merchandise, making them pocket friendly in more ways than one!
Ideas for eco friendly promotional products
Why should my business use Eco Friendly Promotional Products?
Raise brand awareness
The aim of any type of branded merchandise is to get your company logo or message seen repeatedly. Whether it is printed onto a pen, a water bottle or a bag, once the item is being used, it will be noticed by the user and anyone else who sees it in use. Recycled branded merchandise is no different except it has the added benefit of being eco friendly. To some companies, this is a top priority and is an added message they want to promote about themselves to their customers so a recycled promotional product has a double the perks in this scenario. Either way, a promotional product will raise your brand awareness, simply by being used!
Effective Marketing
Studies show that 89% of people who are given a promotional gift, can remember the name of the company who gave it to them within a 2 year period. On top of that, a single promotional item receives, on average, 344 impressions per month. Stats like this are hard to ignore and prove that this type of marketing is super effective. Moreover, promotional products can be used as a marketing tool both in person or through the post. Ecommerce businesses will frequently add a promotional item in with an order as a free gift which customers always value.
Show you care
The benefit of an eco friendly promotional product, in this instance, is twofold. By opting for recycled or sustainably sourced products as a promotional item, and then also telling customers about it, shows that you are a business who cares about the environment. With sustainability now being such a prominent priority for most consumers, they generally feel better about themselves when purchasing from companies who also share this value. In addition, gifting any promotional item will make a customer feel appreciated and important. This is likely to result in either a purchase or repeat business. Taking the time to consider your customers and what they might want from a promotional gift is a great place to start. 
Take your pick
There are so many eco friendly promotional products out there to choose from, why NOT opt for a more sustainable item? With global warming and sustainability being such headline news, perhaps it is time to do your part as a business and include some recycled or eco friendly branded merchandise into your marketing budget. Once upon a time, opting for eco friendly often meant compromising on variety but those days are gone and now there are so many options on the market that your customers will love.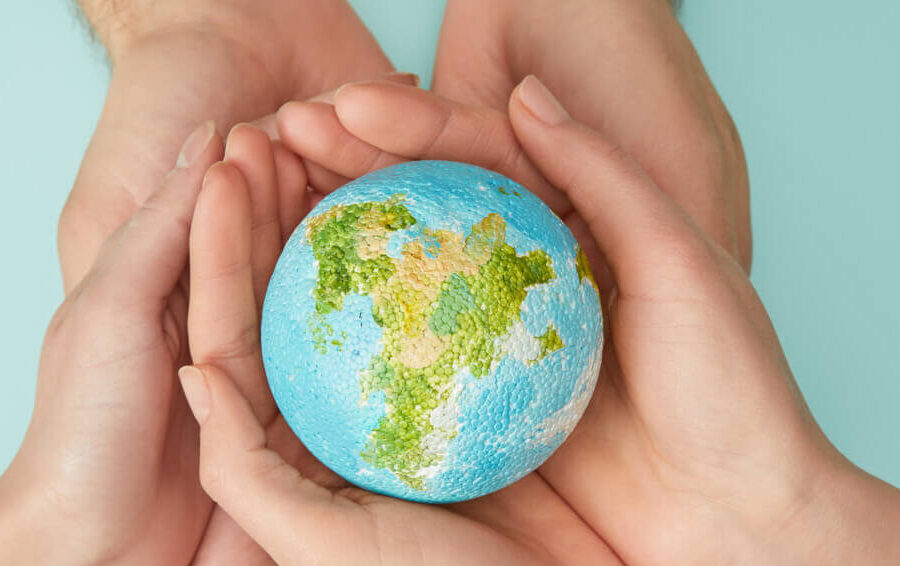 Make the Switch Today!
As a trade supplier of promotional products we supply resellers all over the UK. We have a great range of eco friendly promotional products so if you'd like to become a reseller or create your own promotional goods please speak to our team who would be delighted to help you. Take your branding to a new level.
Contact Us