The health and wellness industry is absolutely booming. Increasing numbers of people are paying greater attention to their health and are choosing to take their well-being seriously.  More specifically, the fitness industry is now estimated to be worth a robust £5bn. This means that if you have a business that is operating in this sector, you could capitalize effortlessly by being clever with your marketing.
Using promotional fitness merchandise as part of a marketing strategy is a shrewd way of keeping your investment working for you way beyond the premises of your business. With items like drinkware, clothing and accessories at your fingertips for personalising, your brand or message gets seen every time they are used.
Another aspect worth considering in utilising promotional fitness merchandise is the integral role that social media plays in today's marketing. It is a very real fact that people today commonly document their life and activities via the many social media channels out there, including, more often than not, photography and video content. Social media is perhaps one of the primary reasons that the health and fitness industries have sky rocketed so much in recent years. When people feel good, are looking after themselves and are going through a health journey – they share it. Imagine your branded merchandise was worn like a badge of health for your customers on their social media platforms? Lifelong, far reaching marketing for a relatively small investment.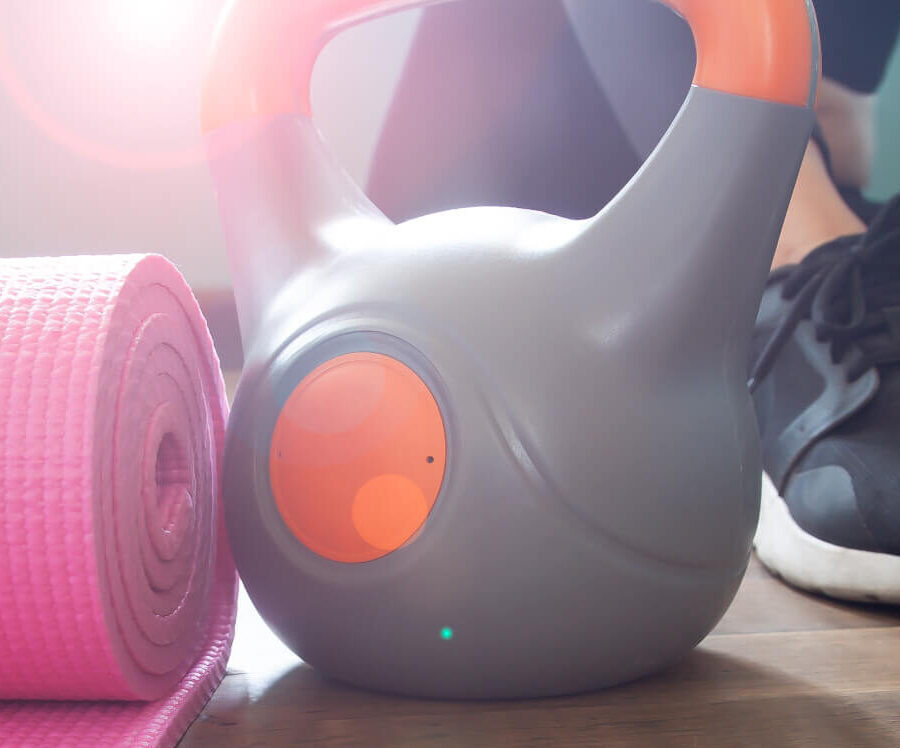 Enquire Now
As a trade supplier of promotional products we supply resellers all over the UK. If you'd like to become a reseller or create your own promotional goods please speak to our team who would be delighted to help you. Take your branding to a new level.
Contact Us
Most popular health and fitness themed promotional products
1. Drawstring bags
Your customers will love these drawstring bags. Super versatile, they can be used for any age, offering simple, lightweight carriage for essentials. A cinch to fold, drawstring bags can be used for a direct mail campaign but look equally great at point of sale or as useful giveaways at trade shows or meetings. Buy drawstring bags.
2. Luggage Tags
Help keep your customers belongings safe and identifiable with luggage tags. Fully customisable with your branding, these luggage tags will ensure that your logo and message gets noticed whenever they are taken out and about on your customers bags. Perfect merchandise for spas, hotels and wellness retreats, your customers will thank you for such a useful item. Look at luggage tags.
3. Protein Shake Bottle
An excellent piece of merchandise for any serious sports person, protein shaker bottles will be a gratefully received gift or a happy purchase at your place of business. Customise these protein shaker bottles with your own branding and effortlessly promote your brand. Look at shaker bottles.
4. Sports Water Bottle
Drinkware, including branded sports bottles have been ranked within the top 5 of most popular received promotional items. Translation: these sports water bottles are not to be missed when you are planning your branded merchandise. Not only will your customers love them, they are such a useful item that they will no doubt be taken out and about everywhere which means your branding gets seen everywhere too! Check out drinks bottles.
5. Skipping Rope
Skipping ropes are a fantastic merchandise item for fitness enthusiasts and children. Durable and, lightweight and portable, they are perfect for taking to trade shows and expos. Get your branding on them and let the merch do the talking whilst your customers have fun skipping! Check out skipping ropes.
6. Hand Sanitizer
Give your customers the security of knowing they can freshen up wherever and whenever they need whilst using your facilities or out and about. Great for using in between apparatus at the gym or prior to treatments at a spa, these useful little bottles of hand sanitizer will be well received. They can be branded with your logo and taken everywhere. Buy hand sanitizer.
7. Fabric Wristband
Fabric wristbands are a low cost, easy to use promotional item. Not only that, people genuinely enjoy wearing them and will keep them on as a memorable item for weeks after an event. Available in a variety of colours and fully customizable, order them as part of a promotional activity or competition and see your brand awareness grow. Check out wristbands.
8. Headphones
A slightly more luxe promotional item, these headphones can be branded to perfection. They come in a protective box and are portable and lightweight. Excellent as a point of sale item, they will be ideal for anyone visiting a gym, spa, wellness or activity centre who wants to switch off and listen to some music or a podcast during their visit. Buy headphones.
9. Arm strap phone holder
Help keep your customers motivated by their playlist during their workout with the aid of this essential arm-strap phone holder. Their phone can be easily accessed whenever needed but what's more is that with your branding added, the phone holder will do your talking for you. In addition, your customers will have the positive reminder of your company being useful every time they see or use it. Shop phone holders.
10. Baseball cap
Baseball caps are one of those items that get used again and again. Super long lasting and super useful, they can be worn by everyone of any age. Recently, baseball caps have become a trend for gym goers and runners with photographs frequently shared on social media of celebrities and influencers wearing them. Have a look at our baseball caps.
Top Reasons To Use Promotional Products For Gyms
Strengthens Brand Profile
Offering active promotional products to your customers means that you can connect with them in a meaningful way because of your mutual interest. They will appreciate the free gift, will associate your brand with being positive and useful and will therefore share with others about your business as well.
Sports Products Are Durable
Because of the nature of the business they are associated with, items such as promotional sports bottles or printed gym bags are made to last. They will not only stand the test of time but also provide a handy go to for your customers. Items that are durable will always be considered high value since they don't need to be repurchased regularly.
Opportunity For Variety
Promotional fitness products come in a wide variety of shapes and sizes. From printed gym bags to custom sports bottles, you will be able to find the promotional product to suit the budget and space you have available. In addition, you can select a variety of items to that match the size of investment from the customer.
Growing Demand
More and more people are using items such as promotional drinks bottles as a day to day accessory, not just for use at the gym or spa. Eco friendly products are also making headway as being popular everyday items. Which means that there will always be a welcome demand for the promotional fitness products that you select as part of your marketing strategy.
A Budget Friendly Option
For every budget out there, there will be a promotional fitness product to match. You may want to begin with a high value but low minimum order type item such as a protein shaker bottle. Or alternatively a low value item that you can order a lot of such as badges. Working in line with your strategy, end use and budget, promotional products for gyms are a sound investment.