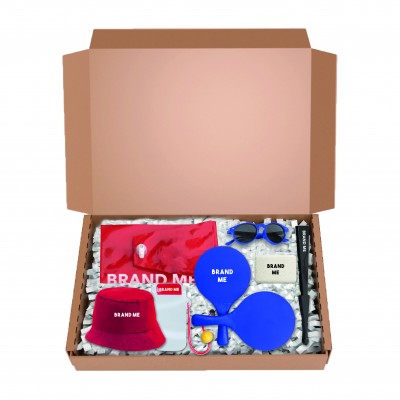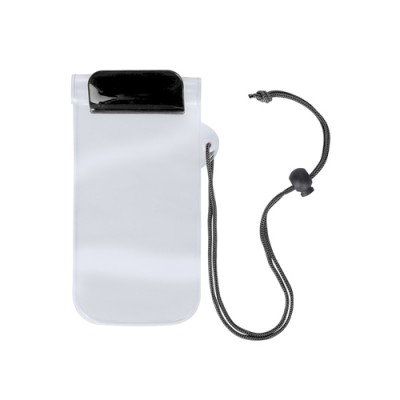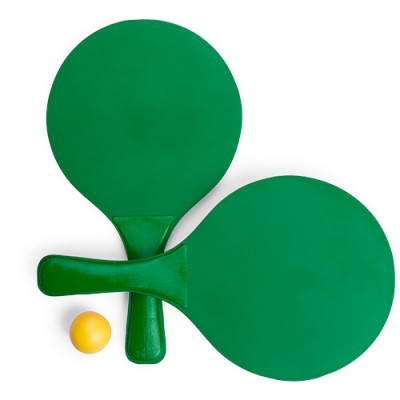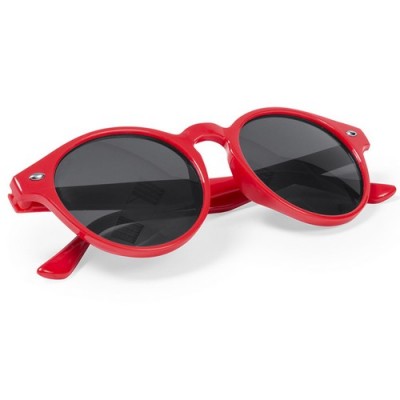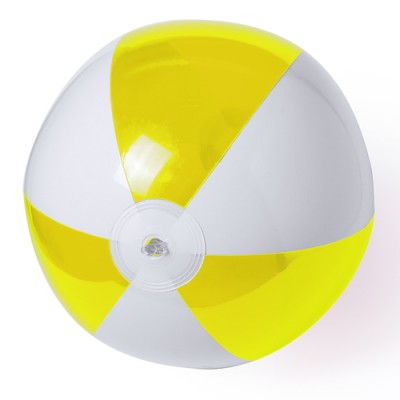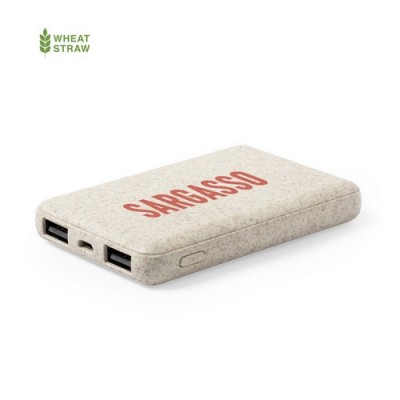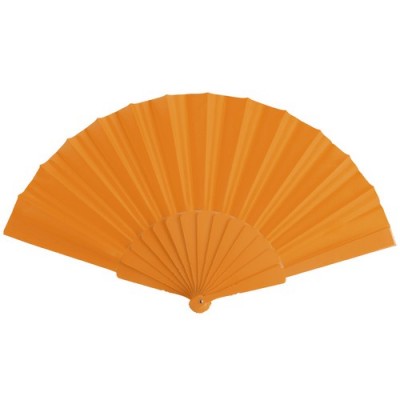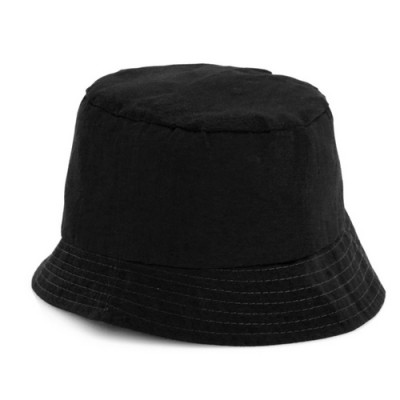 Please log in to view your pricing options.
New Customer
No login? No Problem! Join the Promotrade family today for a great selection of products and prices.
The Beach Vibes MerchBox really is all of your summer needs packed a box. This MerchBox is perfect for a Summery Themed Promotional Merchandise campaign.

Each Product can be branded with any 1 colour print logo, making each pack unique to the company. Each product is available in a wide range of colours allowing you to coordinate the colours of the product or match your brand colours.

Products within the Ultra Pack:
Reiya Sunglasses - Sunglasses with UV400 protection in classic circular style. With design frame in various colours and black lenses.
Barkon Fan – Fabric Fan available in bright beautiful colours. This is a fantastic summertime product.
White and Colour Beach Ball – PVC inflatable ball with bicolour design in combination of white and transparent panels in bright colours.
Waterproof Pouch – A fantastic product to protect touchscreen devices or any other items from water or sand. Touchscreen devices work through the PVC. Also comes with a double safety lock system for water tightness.
Verity Powerbank - Eco-Friendly Powerbank with 5,000 mAh, ultra-compact, external auxiliary battery. Made from wheat straw, to encourage the use of natural raw materials. Dual USB output and micro USB input. Incorporating non-recycled, grade A batteries, with a service life of at least 500 charging cycles, and complying with CE regulations.
Beach Tennis Set - Pair of beach rackets of high quality in natural wood of varied range in bright colours. With reinforced handle in matching colour and presented in a mesh bag with ball.
Lesa Bucket Hat - Bucket Hat made from 100% cotton material. Available in a wide range of bright colours. This hat is a trend within the Festivals and Events scene.

Products within the Super Pack:
Verity Powerbank, Reiya Sunglasses, Barkon Fan and the Waterproof Pouch

Products within the Mini Pack:
Verity Powerbank and Reiya Sunglasses.

All the products are beautifully packed and ready to distribute to the receivers. We also offer Multiple Delivery Fulfilments and send these direct to the receivers for an additional cost.

If you don't like what you see please let us know and we can tailor, the MerchBox to your requirements with our Swapables Scheme.

All Merchboxes are packed into a postal box, which you can choose the colour, with coloured shred to ensure the products do not get damaged when in transit.
Product Materials
Packed in a Cardbaord Box with Card Shred
Artwork Guidelines:
Please contact us for more information